This course will provide you with a tool (Excel) that was put together and improved over 10+ years.
This Excel was used more than 25,000 to analyzed more than many rental properties.
Every investor must have a financial analysis tool – this one will get you up and running and analyzing properties in a short time.
Excel is easy to use (basic Excel knowledge is needed).
The 20 mins tutorial video that comes to with this lesson will better explain both how to use the tool, and what is the correct way to make the most out of it.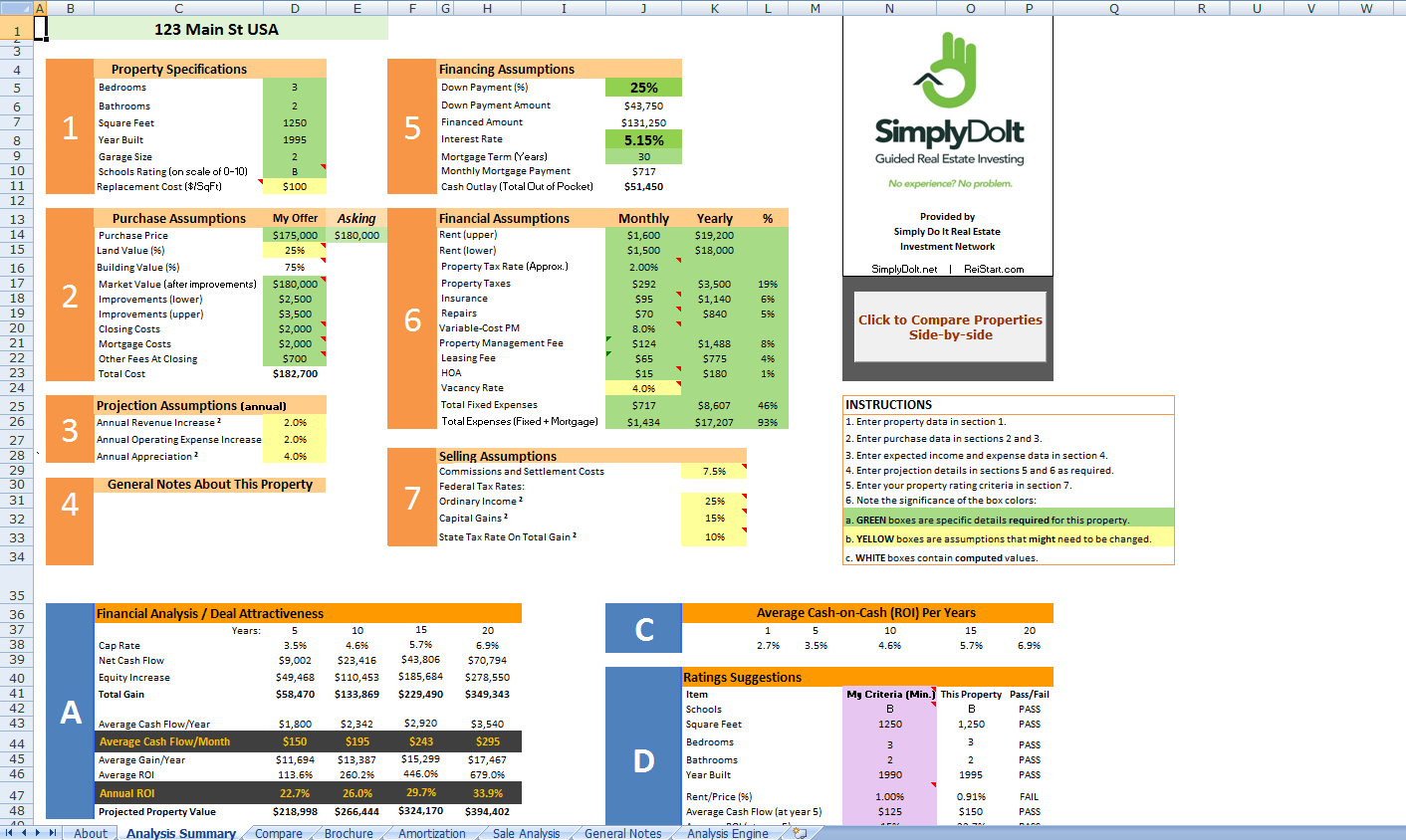 Tab – Analysis Summary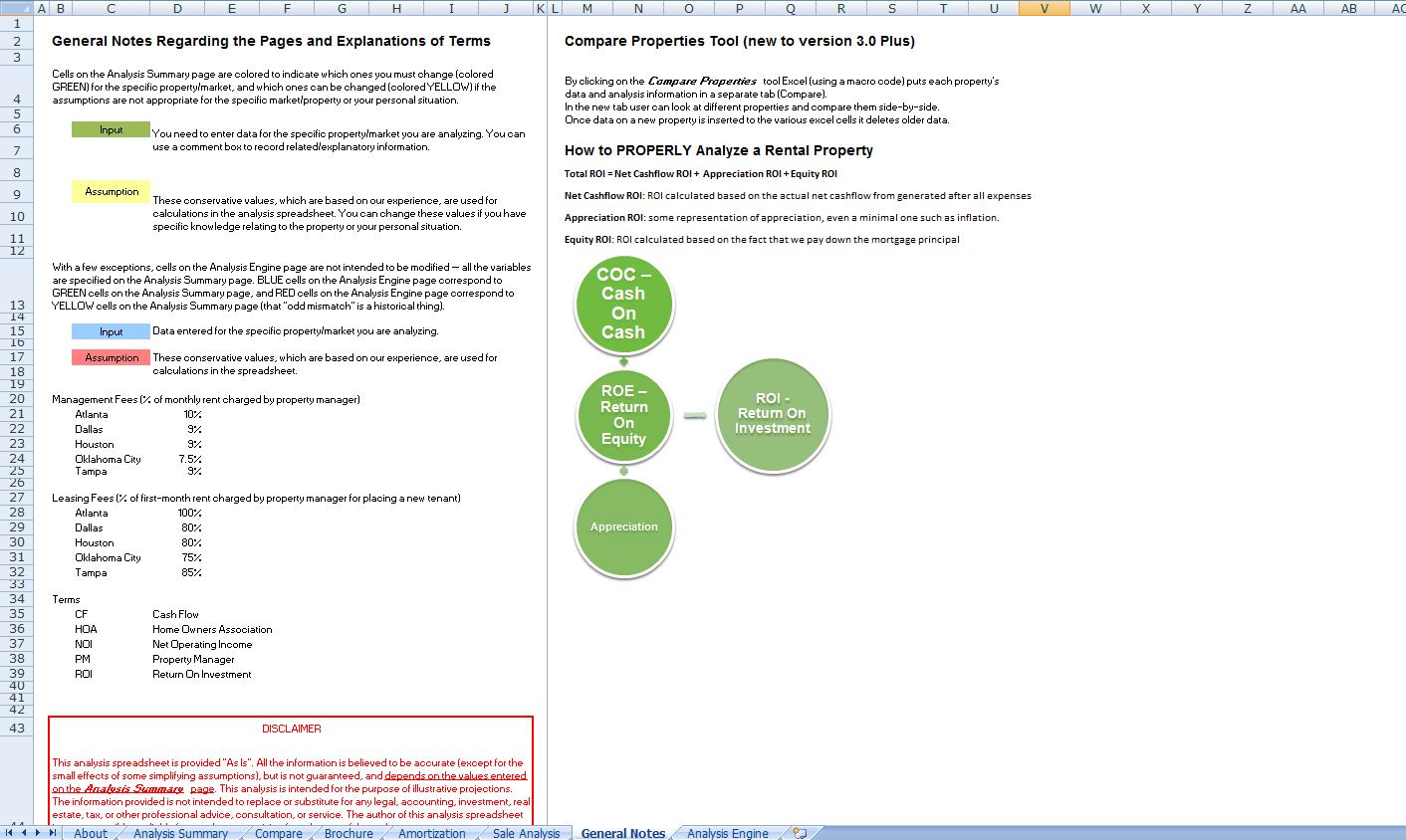 Tab – General Notes